Shopify product image size plays a significant role in a store. They serve as a determining factor in captivating customers or prompting them to leave your website. By chance, if chosen wrong image size, it will slow the loading time, and frustrated users will choose to shop from somewhere else.
Keeping in mind the goal of increasing sales for your store, we are back with an article on image sizes. Here, you will learn everything you need to know about Shopify Image Sizes to speed up site loading time.
So, without further delay, let's get started!
Understanding Different Image Sizes on Shopify
Image sizes really impact the store's performance. If someone uses big sized-visuals, the site will take more time and, thus, risk their website loading. However, if small images are used, there is a risk of poor user experience. So, the decision should be made like using the greatest resolution image, but without sacrificing site quality.
Here are some recommendations for image attributes depending on what type of image you want.
| | |
| --- | --- |
| Image Name | Image Dimensions |
| Product Image | 2048*2048 |
| Collection Image | 1024*1024 |
| Slideshow Image Size | 1800*1000 |
| Banner Image | 1800*1000 |
| Blog Image | 1920*1080 |
| Logo Image | 450*250 |
| Background Image | 1920*1080 |
Why are Image Sizes Important for Shopify Stores?
Customers are drawn to visuals, but only if they are loaded promptly. However, there is a good probability that the shopper will prefer to visit a different website in the interim if its loading time is longer. Therefore, equally important consideration should be given to image sizes along with lovely storefront design. Otherwise, frustrated customers can leave your store without making a purchase.
Here are some explanations highlighting the importance of optimizing image dimensions within a Shopify store.:
User experience: Well-optimized images provide a smooth browsing experience for customers. It keeps users engaged, and boosts conversion rates. In fact, reducing image file size by 25-50% resulted in a 10% increase in conversions. (Source: Search Engine Land)
Page load speed: Image sizes directly influence the page load speed. If there are larger images, those will take more time to load, and one can lose sales opportunities.
However, if there are optimized images, the user will conveniently get what they are looking for and likely purchase from the store.
Directly proportional to rankings: Search engines consider page load speed as a ranking factor. So, the sites with unoptimized images will rank lower, and the ones with proper optimization will hold a higher ranking in SERPs.
Google Core Web Vitals:  Image sizes affect the Google Core Web Vitals, which is a measure of user experience. If there is a big image, it will have a poor core web vital score. But, Shopify image optimization can ensure faster loading time, contributing to better store performance and boosting the website's search engine rankings.
Recommended Shopify Image Sizes
Product's visuals and descriptions are the only way customers examine a store's product. Hence, its importance cannot be neglected, and if not included thoughtfully, can even create big loss.
Here are some recommended Shopify image sizes:
Shopify Product Image Size
Product images in a Shopify store are the reason for customers' landing in a store. The more these are attractive and detailed, the more the chances of shoppers exploring the store. Let's know more about product image size: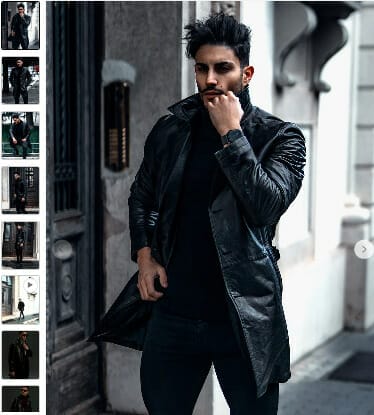 The optimal image size for products on a Shopify store is 2048×2048 px. It guarantees good page loading and high image quality. However, the maximum image size allowed is 4472 x 4472 px or 20 MB.
High-resolution square images with an aspect ratio (1:1) are recommended. It helps display images correctly, irrespective of how long the content is. Also, huge traffic comes from mobile devices, and smartphones. Hence, use square images placed at the center and keep the correct aspect ratio of products' visuals.
Make sure that the product images are at least 800 × 800 pixels in size. It will help them in magnifying the visuals without any difficulty.
Collection Image Size on Shopify
When a customer views a store, the first thing they notice there are collection images. These are actually the product images grouped side by side. It is necessary to display visuals with same ratio and size. Otherwise, visitors will not find the page as attractive.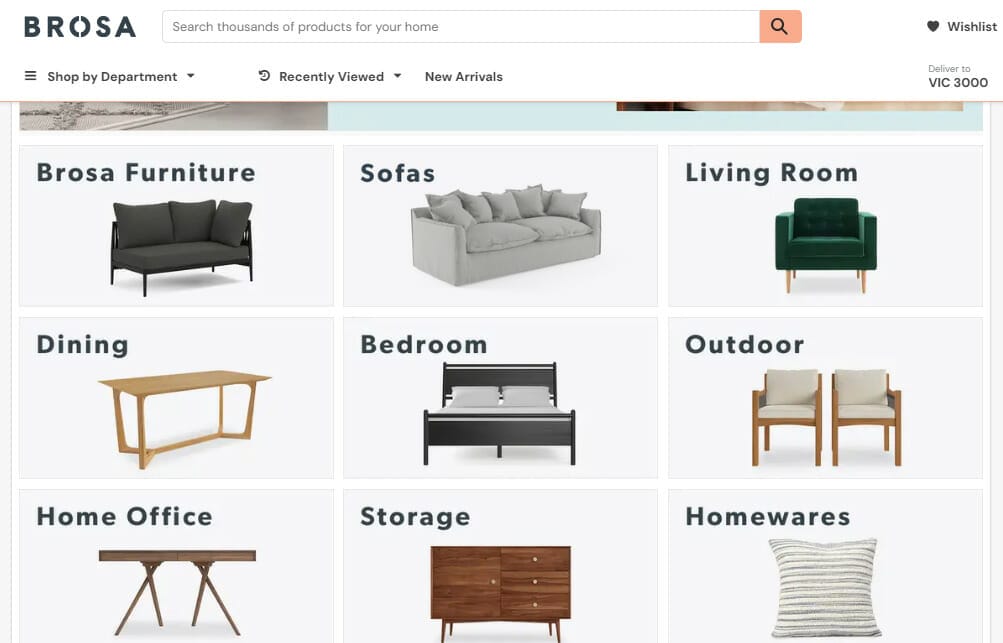 The optimal Shopify collection image size is 1024×1024 px, guaranteeing that the photos will upload faster while maintaining high quality.
To make the collection page appealing, the aspect ratio is considered the same for all the images, as they are placed side by side and ensure symmetry inside the store.
A customer will get an idea of products with the image size of the collection. Hence, square images lesser than 800 by 800 pixels are not allowed. Otherwise, shoppers can find difficulty in magnifying or viewing the product.
Shopify Slideshow Image Size
Slideshow images should have the same size, proportion, and high quality. One can highlight the specific products of their store through autoplay as a presentation. Also, it will increase the user's engagement, and one can find out more information or explore the store's offerings through it.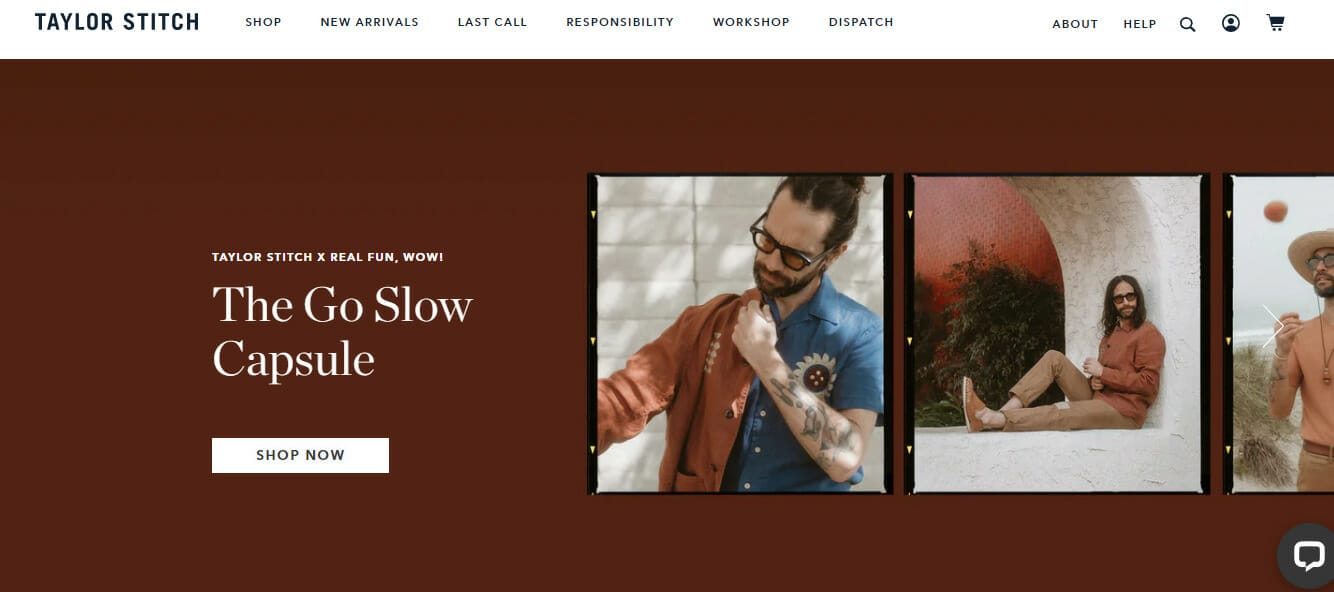 The optimal Shopify slideshow image size for desktops is 1800 x 1000 px, and for mobiles, it is 800 x 800 px.
Make sure there is some space around the product, as depending on the devices; pictures can be cropped. So, better center the image with a focal point defined.
Shopify Banners Image Size (Hero Image)
A Shopify store's banners or hero image is displayed on the top of the page, just below the header. It conveys the main message or theme of the page, highlighting a specific product or promotion, and establishes the overall branding and tone of the website.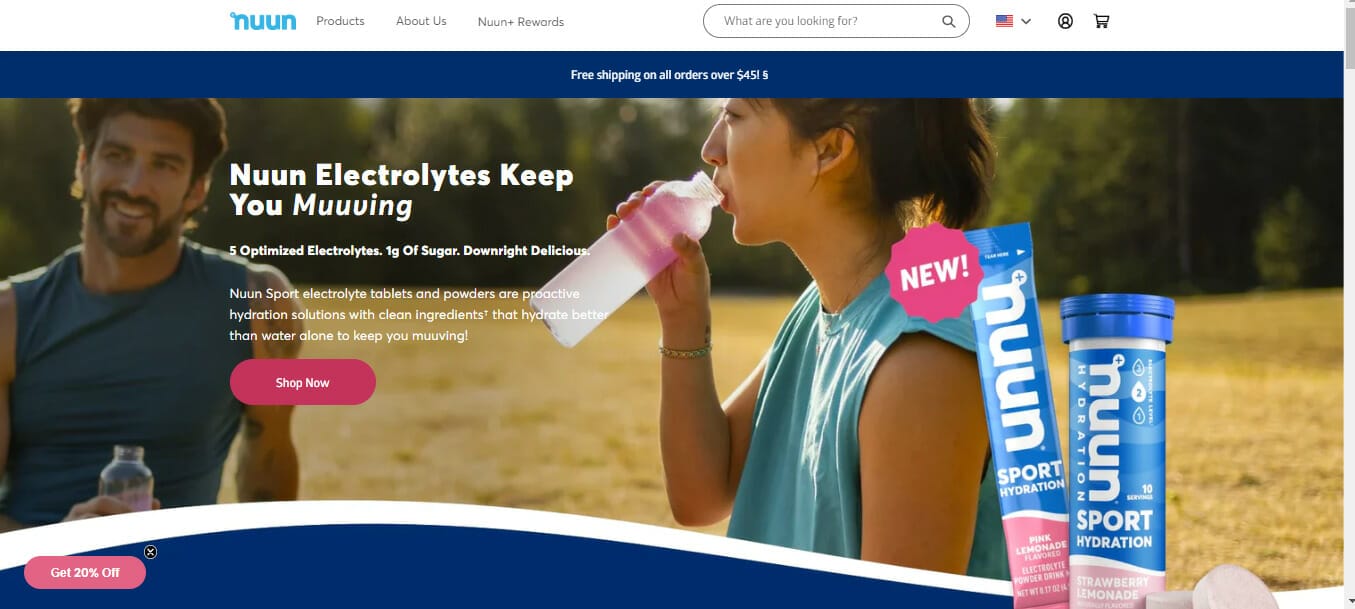 The optimal size for a banner image of a store on the desktop is 1800 x 1000 px; for mobile devices, it is 800 x 800 px.
Using clean, simple, and obviously, high-resolution images as banners in a store is always recommended. One can add text and contrast button colors with the background image.
Shopify Blog Image Size
The perfect size for blog-featured images is 1920 x1080 px. Here, one can keep the maximum file size at 3 MB, maintaining quality with aspect ratio16:9.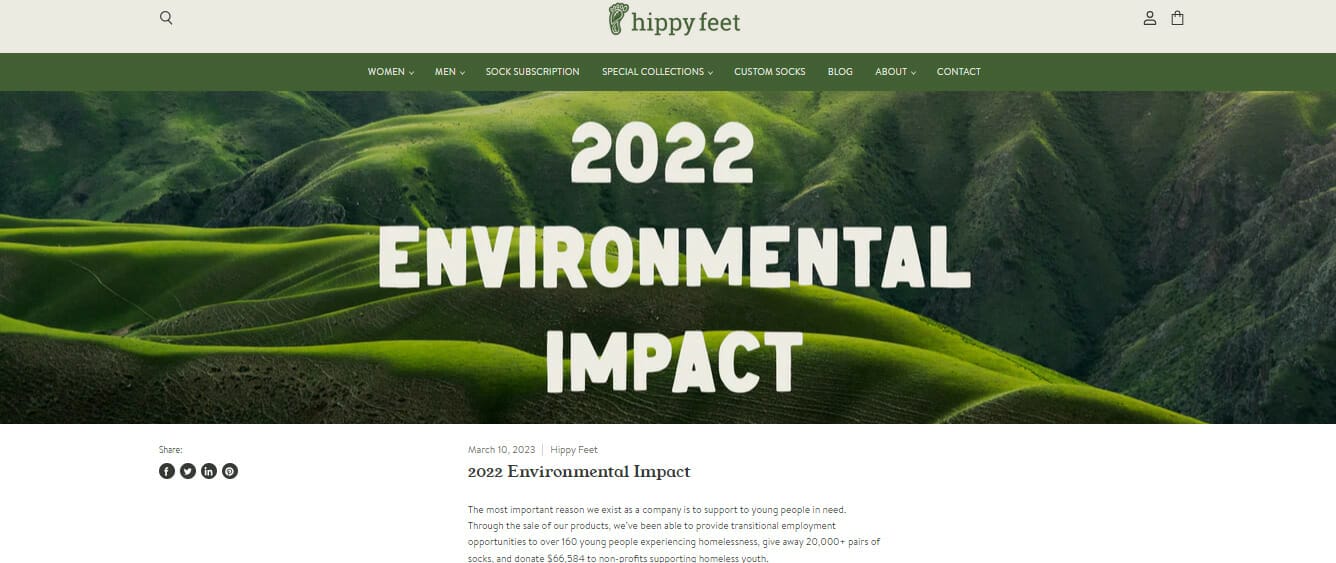 The size should be around 1200 px wide and 800 px tall for featured images.
For inline images, it should be 800 px to 1000 px wide. However, the height can vary as per the aspect ratio.
Around 400 px wide and 300 px tall image is required for thumbnails.
To improve the visibility of the section, one should go for Shopify blog SEO.
Logo Size
The brand's logo is visible across every page. Ensure to have a recommended size, if smaller, it will be automatically compressed. However, the quality will not be assured. Hence, choose the right logo size to show your brand looks more professional.
Shopify recommends the size for a logo image as 450 x 250 pixels, i.e., rectangular shape.
The file size can be at least 1 MB; however, if possible, the smaller size will work, but quality should be maintained.
Depending on the store's needs, the logo image can be a rectangular or square (200 x 200 px) shape.
Size of Background Images
The background image size is 1920 x 1080 px and has an aspect ratio of 16:9. Try to keep the size smaller than 1 MB. It will not disturb the page load speed. Normally, the background images are automatically optimized for various screens.
How to Find Out Image Sizes on Your Website?
After learning about optimized image sizes of the visuals in the store, we are going to discuss the way to find out the picture dimensions.
Use browser inspect/developer tool: One can find out the image sizes of their store by inspecting elements with Browser Developer tools. Here are the steps:
Open the Shopify store in a web browser, whether Chrome or Firefox.
Right-click on the image you want to inspect and select "Inspect" or "Inspect Element."
In the developer tools panel, navigate through the HTML and CSS to access the information about the image dimensions or download the image to check its dimensions.
Use Third-Party Online Tools: One can also use online tools like Shopify Inspector to analyze Shopify stores.
Best Practices for Mobile-First Design
Mobile-first design is mandatory for creating a seamless and user-friendly experience on your Shopify store. As most customers follow the path of using portable devices like mobiles for shopping.
So, here are the best practices one can implement for mobile-first design.
Choose the right image dimensions: First, determine the maximum display size for images on mobile devices, then resize the store's images accordingly. Thus, unnecessary large files will not slow down the page loading.
Aspect ratio: It plays a significant role in mobile-first design, as the images and content are displayed across different screen sizes, and orientations are directly influenced by it.
Do thoughtful image selection and implement responsive design practices for your Shopify store.
Square and vertical images: If square or vertical images are used in a store, these will render the best on mobile phone screens. So, it would be better to include them on your site to showcase products.
Image Size: 40% of customers abandon a website if it takes more than 3 seconds to load (Source: Search Engine Land). That is why it is important to choose small-sized images that take less time to load as well as are superb in quality.
Header or background images max 1 megabyte: Use a maximum of 1 megabyte of background images. This way, you can attract visitors to your store, without disturbing the loading time.
Product photos max 300 kilobytes: Use product images to be a maximum of 300 kilobytes. Well, how to optimize them, read :Shopify image optimization.
Resize photos for mobile screen: It would be great to optimize the channel followed by the shoppers, and that is mobile phones. Hence, resize photos for mobile screens for customer's smooth use.
How to Resize Shopify Images in Bulk?
Resizing images in bulk can save time and ensure store consistency. Shopify handles image resizing in its own way. You can expect automatic image compression at this platform. Let's explore more about it:
Automatic Shopify Image Compression: Whenever an image is uploaded to the Shopify store, the platform creates its multiple copies at different sizes and resolutions. Then, the resized images are served to the users based on their screen size. Thus, Shopify automatically compresses images for optimal web performance.
However, to have more control, you can use image optimization apps to further compress and optimize your images in bulk. Here are some free tools for Shopify image resizing:
AVADA SEO: Image Optimizer
Image Optimizer by Loyaltyharbour
Crush.pics
TinyIMG
SEO Image Optimizer
Booster
Tips for Balancing Image Quality And File Size
To distinguish your store from the crowd, here are some advanced tips. These will help in balancing image quality and file size in a store. So, let's check them out.
● Breakpoints based on common screen sizes: Breakpoints in a responsive web design are the specific screen widths at which a website's layout and design adjust to provide an optimal user experience on various devices.
For different devices, it would have different values.
● Lazy loading for improved performance: Use the concept of lazy loading in your store. It will help in quicker loading of page and also provides detailed visuals of the product variants.
● Testing image display on different screen sizes: Take care of both desktop and mobile users. Test the images on different screen sizes and get assured that the store is optimized for mobiles, tablets, and even desktops.
● A/B testing to find the best-suited Image: You can try the method of A/B testing to find the best-suited image for your store. This will help you in choosing the best version of the site and thus, ultimately, get more sales for your Shopify store.
Conclusion
Finally, you are aware of the right tools, tips, and tricks to optimize your Shopify images. So, better start editing and uploading images to the store and if facing any difficulty, just contact us and we will try our best to assist you!
FAQs
1. Do I need to resize my images before uploading them to Shopify?
Ans. Resizing images as per the appropriate dimensions for a Shopify store is essential. By conducting it, you can ensure that the store's images will perfectly fit the website layout.
2. Why are my Shopify Images blurry on the mobile?
Ans. It happens due to factors like low image resolution, improper compression, or incorrect sizing. Ensure all of them are working properly to resolve the issue.
3. What is the best image dimension in Shopify?
Ans. Although, the best image dimensions will depend on the specific sections and themes you are using. However, 1200 pixels with an aspect ratio (of 4:3 or 16:9) will ensure good quality on various devices without excessive file size.
4. What is the best size for rectangle product images on Shopify?
Ans. For rectangle product images on a Shopify store, 1200 pixels wide by 800 pixels tall size with an aspect ratio of 3:2 is recommended.
5. How to check the image loading speed on Shopify?
Ans. You can use online tools to analyze the image loading speed of a Shopify store. Some popular options are Google PageSpeed Insights, GTmetrix, WebPageTest, and Pingdom.