Apparel
Women Shoe Store
Increased revenue of a Shoe Store to $147,000 in 14 months by correcting on-page, off-page, and technical optimization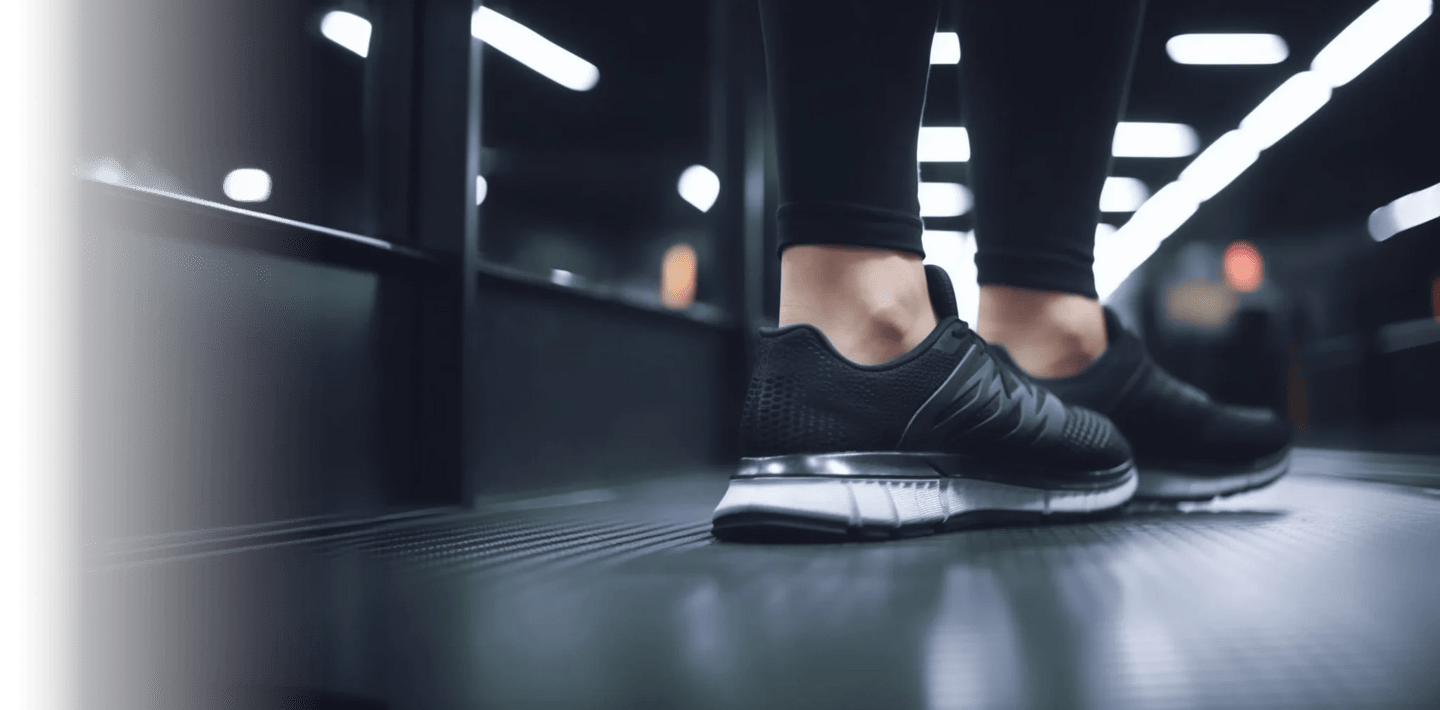 Overview
Our client's store is a specialized retailer offering diverse footwear for all genders. With an increasing demand for online shopping, they decided to expand their reach by launching a Shopify website. Despite being successful in the offline market, it faced a struggle to get the same level of reputation and recognition in the online realm.
Thus, they contacted Visibility Gurus to get Shopify SEO services for their store. We were determined to conquer all the challenges and find viable solutions.
In this case study, we will explore how our services helped the store in increasing:
Organic Sessions
New organic users
Organic revenue
Challenges
Clarity emerged after conducting a comprehensive SEO audit of the store. We identified and acknowledged all the obstacles that were impeding the store's ranking and overall success. These were:
Inefficient Store Structure: Neglected architecture led to slow loading, unresponsive design, confusing navigation, poor URL structure, and checkout problems.
Weak On-Page Optimization: After an SEO audit, we identified issues with on-page optimization, including titles, headings, meta descriptions, image alt text (unoptimized) on core landing pages, and keyword cannibalization.
 Unimpressive Content: Thin content was confusing Google about the context of the store. Also, clear call-to-action (CTAs) were absent, and it had an intuitive layout.
Unhealthy Backlink Profile: The store was getting lower organic traffic because of the weak backlink profile. The links were fewer and had low domain authority.
All these challenges were impacting the Shopify website's functionality, user experience, and search engine rankings. After identifying the challenges, it was our turn to showcase our expertise in increasing sales for the store.
Solutions - Our Approach
Given the pain points identified, the Visibility Gurus team understood that we had our work cut out for us. The site had drawbacks across all three major components of SEO. So, we divided our work into three segments like:
Technical SEO
To recover our client from all technical issues, the VG team devised a plan of action that started with correcting technical or structural issues. 
1. To enhance our client's web page loading speed, we used SEO auditing tools like Screaming Frog and SEMrush to identify duplicate content. We resolved this issue by adding canonical tags to the non-preferred pages' head section.
Also, conducted Shopify image optimization of the store using image formats like WebP and implemented lazy loading. This way, we ensured that images loaded only when they were required.
2. Correcting the less responsive design of the store was very important to us as it would enhance the user experience and is also crucial as per Google's mobile-first -indexing update.
So, we verified the store's mobile-friendliness with Google's Mobile-Friendly Test, fixed identified issues, and enhanced readability with shorter paragraphs, bullet points, and headings for better accessibility.
3. To smoothen the navigation, we used a "simple navigation menu" Categories were chosen carefully. We placed essential information upfront to help users quickly find the details they need before making a purchase.
4. We crafted clean, concise, and relevant keywords containing URLs. Generic auto-generated web addresses were removed, and restructured as descriptive and relevant to the content.
One such example is "www.shoestore.com/sneakers." We made all these URLs mobile-friendly as well.
5. Products were organized using Shopify product tags. It helped in better navigation, organization, and internal linking of the store's products. Optimized anchor texts and smart context links were used for linking.
Also, we ensured an easy checkout process for users. From the beginning to the end, we tried our best to correct each and every step.
On-Page SEO
To accompany the technical efforts, we also worked to improve the on-page SEO. The site lacked many factors that were required for Google to crawl and also to determine the context and significance of the store. We started our work as per mentioned:
1. Optimizing titles and meta descriptions, headings of the product pages. Also, added alt text for all the product images to ensure their accessibility for the visually impaired and other users.
2. Addressed keyword cannibalization for key commercial and product-focused keywords among core landing pages by implementing canonical tags, merging similar pages, and removing unwanted ones.
3. To address the issue of thin content, we created topic clusters. We started writing it in a long format to provide users with full information related to the products. It also established Google's EEAT.
4. To get an intuitive layout of the Shopify store, we added clear call-to-action (CTAs).
Off-Page SEO
During the first 6 months, we built around 100 links from relevant authoritative fashion sites. We used trustworthy source citations and bridged the content to expand. 
1. We acquired high-quality backlinks from reputable and relevant websites. Guest posting was done to let people know about the store.
2. We encouraged satisfied customers to leave positive reviews and testimonials on reviews platforms like Google My Business and social media. These reviews helped in boosting the trust and credibility of the store.
Results
It would be fair to say the results were impressive. Working with the Shoe Store, we achieved the following results:
Organic Sessions:  +120 %
Keywords Ranking: Placed 400+ keywords on Page #1
Organic revenue: $147,000 in 14 months
Do You Want to See Huge Changes in Your SEO Performance?
Join over 30+ startups already growing with Visibility Gurus.