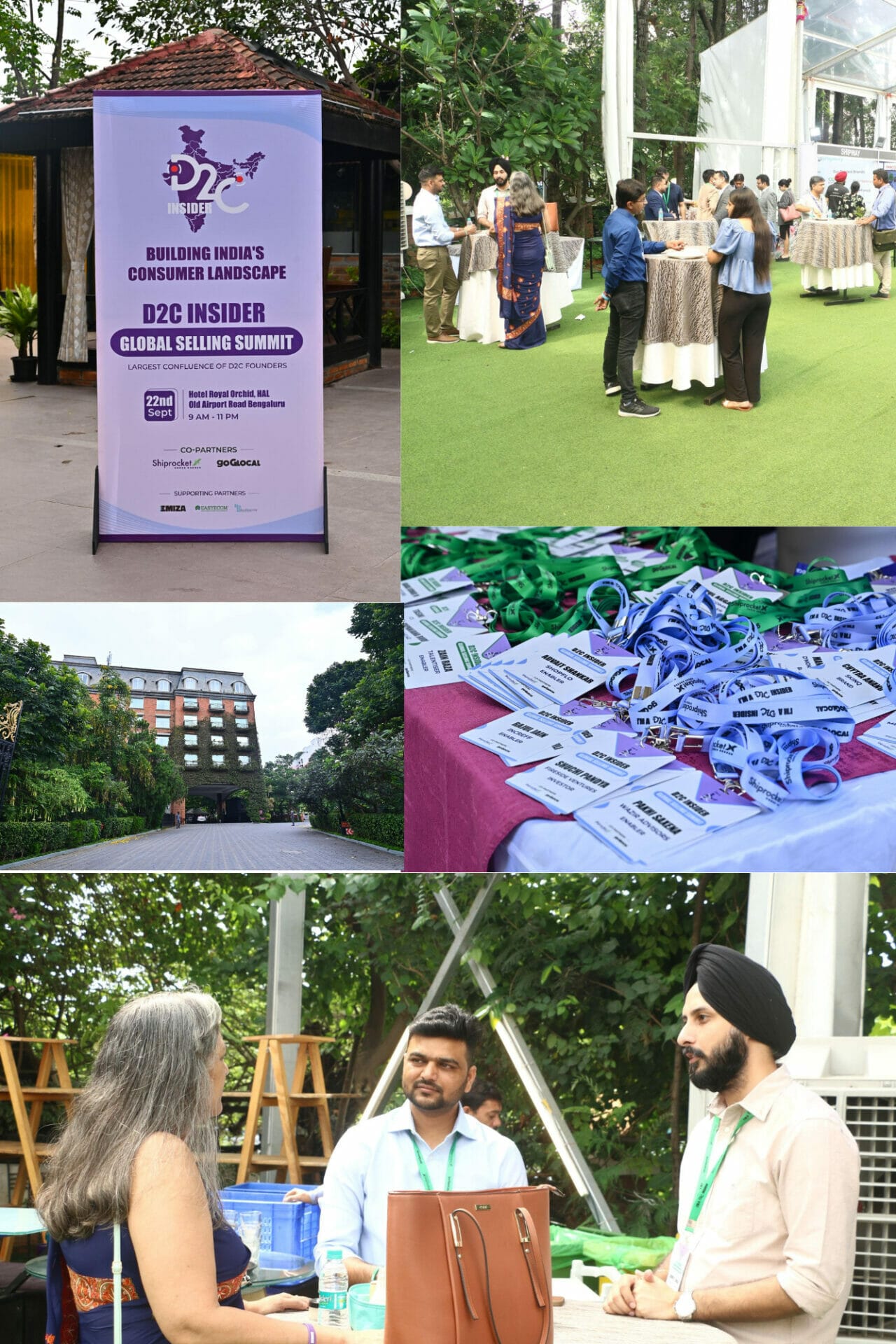 D2C Insider recently concluded the D2C Insider Global Summit 2023 in Bengaluru, where approximately 200 industry leaders, entrepreneurs, and investors came together. Visibility Gurus, proudly announces its participation in and successful engagement at the prestigious summit.
The event was a major milestone in the D2C ecosystem, as it offered valuable discussions, networking opportunities, and funding possibilities. Also, the dynamics of global selling, market expansion and e-commerce strategies were examined.
Visibility Gurus stood out as a top participant, sharing valuable tips and strategies with attendees looking to boost their online presence and expand their market reach.
Key Highlights of the Summit
The commitment to stay at the forefront of digital marketing trends by Visibility Gurus was evident throughout the summit. It was a great chance to gain the knowledge and strategies required to scale any brand globally.
Kanwaljit Singh, Founder and Managing Partner of Fireside Ventures, and Vikas Nahar, Founder of Happilo were the renowned speakers.
Here are some highlights of the D2C Insider Global Selling Summit:
Interactive Workshops: The day began with the interactive workshops on marketing tactics by industry leaders and enablers in the D2C ecosystem.
Pitchathon: The best D2C brands pitched for investment in front of 20+ investors. The winners received a growth package and there was also a fun speed networking session for everyone to connect.
Networking Opportunities: The summit attendees engaged in meaningful discussions, fostering connections and partnerships that can drive future collaborations.
Navneet Singh, CEO of Visibility Gurus, expressed enthusiasm about the summit saying," The D2C Insider Global Selling Summit 2023 was an incredible opportunity for Visibility Gurus to connect with like-minded professionals and share our knowledge about the ever-evolving digital marketing landscape. We are really excited about the insights gained and the connections made. No doubt, it will help us to serve our clients better."
About D2C Insider
D2C Insider is a network of selective founders and CXOs from the D2C ecosystem. It was started as a WhatsApp group to exchange ideas and help each other grow, by Abhishek Shah in 2019.  At present, it has become the largest community with 5000 brand founders, 500+ enabler founders, and 500+ investors.